About Us
We are on a mission to improve the capture of exosomes for the health industry.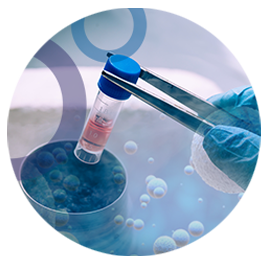 Exostatics Pharmaceuticals
Exostatics Pharmaceuticals S.L. is a biotech company, spin-off from the University of Bordeaux (France), created in October 2021 by a highly experienced team who established a strategic partnership and exclusive Licensing for the technology with CNRS and INSERM.
The company has developed a patented technology based on synthetic chemosensors for the efficient isolation of exosomes and other circulating microvesicles from biological fluids (urine, plasma, etc.) for use in the diagnosis and prognosis of diseases. The designed patented compound has been validated in a proof of concept with urine and plasma samples for the detection of nephropathies, obtaining promising results in the uptake of these extracellular vesicles.
The Exostatics Team is currently working to bring this technology to the market, while in parallel securing funding.
Want To Start Investing With Us?
                 Investing in the novel technology of Exostatics can help accelerating the development of                   innovative solutions addressing potentially life-threatening conditions.